Friday, July 25, 2008
We have been going to the pool a lot lately! Jackson got up to try the high dive the first day and made it to the handle bars and then got down. He decided he'd overcome his fear and tried again and made it a little farther. Everyone at the pool was cheering for him every time he got up. He tried about 4 or 5 times that first day and by the end he was at the end of the board staring down, legs shaking, but he never jumped (even though I bribed him with $10). Day 2 he told me was the day! He made it up 3 times this time and walked to the end of the board like a champ and would safely inch backwards to the handle bars, turn around and make his way back down the stairs. Day 3 I told him if he would just jump then he'd know if he liked it or not and he'd never have to do it again, but that I thought if he did jump he'd love it and want to do it over and over. He tried twice with no success. Just before we were ready to leave he came and told me that he'd jumped off, I told him I needed to see it to believe it. So, he walked up and jumped with a HUGE smile on his face! I was so proud of him!!! I'm sad that I didn't see his first jump, but my prediction was right, we can't get him off!!! We went back yesterday and I bet he went off close to 100 times!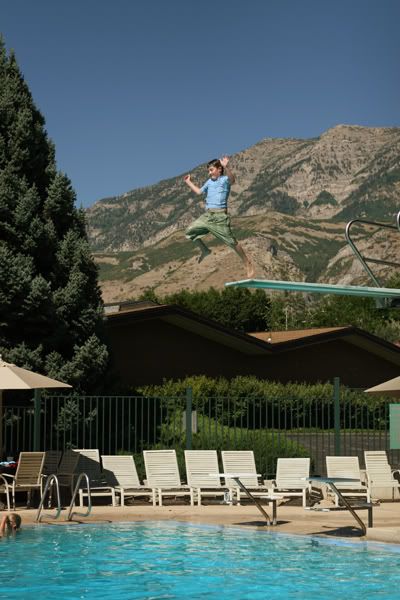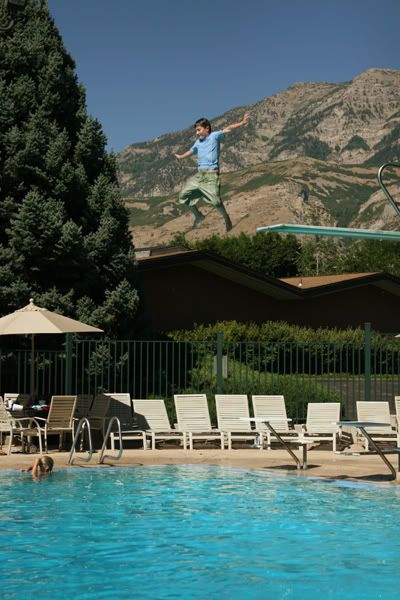 Thursday, July 24, 2008
Chloe loved all the animals!!!

For family night Monday we went to the Spanish Fork Rodeo with all of my family. Parker had schedualed to work (even though he always has Monday's off) so we really missed him and appreciated his hard work and sacrifice. Matt also couldn't make it because he was at youth confrence. The kids were SO excited! This was their first rodeo and they didn't know what to expect. They LOVED all of the animals. We saw bareback riding, muttin' bustin', barrel raceing, bull riding, cow tying, a funny clown, and lots more. Jackson was asking if he could be a cowboy the whole time and Chloe just wanted to ride a horse. I enjoyed being with people I love and even though it was a late night, it was one to remember.


CoWbOy JaCkSoN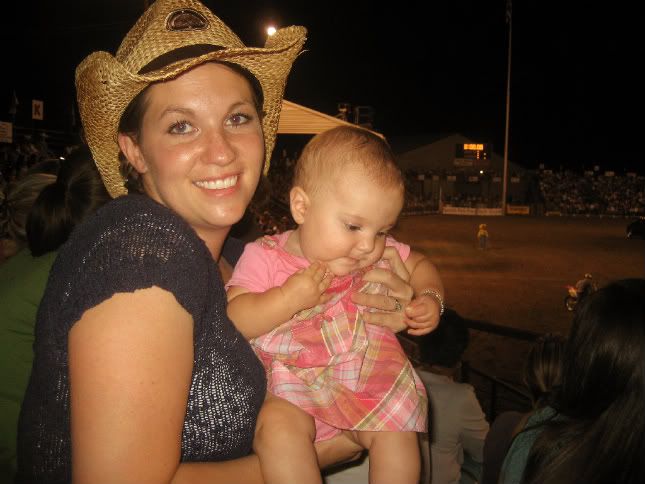 Ella was an angel baby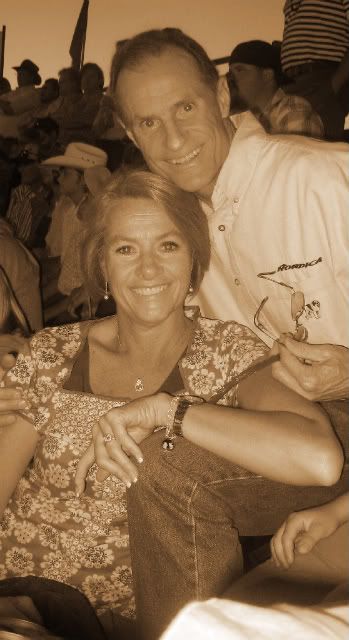 My darling Parents!
Megan and her friend Bailey
Megan hardly put Ella down
Thursday, July 10, 2008
On July 3rd we packed our car and headed for Pocatello, Idaho so we could spend our Independence holiday with Parker's family. We headed straight for the lake! Chloe and Jackson loved swimming and riding the "U tube". We got home around 10:30, got ready for bed and the the Kemp family Fireworks began! Larry and Syndee put on a GREAT show, but this year it was cut short when the fire marshal called the house and told Syndee if one more firework went off he would come and issue them a citation, she went out told Larry and then about 5 HUGE ones went off (it was hilarious). We were sad that we didn't get to finish the show and listen to Larry, Parker, and Jared yelling "fire in the hole", but it WAS 12:30!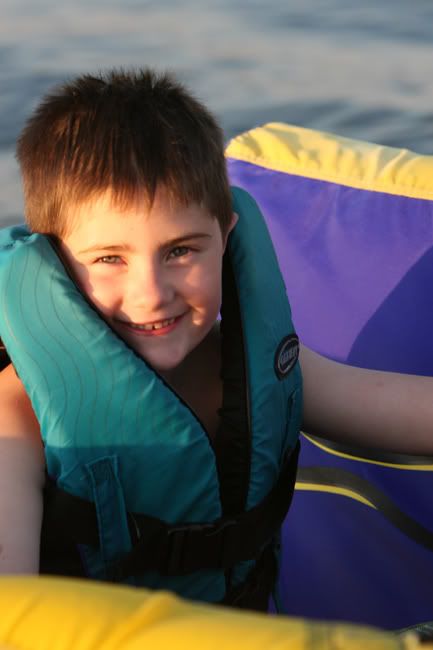 My Handsome Boy!
Cousin's U-Tubing
Jackson, Chloe, Preston and Paris
Daddy's GiRL!
Grandpa does a sweet job of driving! We call this picture the bucking bronco!
Ride it Jackson!

This is one of my favorite things about family fireworks! The boys
go out together yelling "fire in the hole" and putting on quite the show!
Parker and Jared went dirt biking early the next morning and we woke up to a fabulous breakfast, matching 4th of July outfits and crafting stepping stones. The boys got home and met us at the pool for swimming, lunch, games, prizes, cotton candy (way too much cotton candy), and FUN! WE had a little bit of quiet time after the pool and then headed for the greatest show in Idaho (which is in Pocatello) to watch an awesome firework show! We got to bed around 12:00 again. We packed up the next morning and left for home (after finding our keys that were lost for 2 hours after the car was packed, kids and all) and went to dinner and a movie in Salt Lake with only the adults :) Sunday morning we went to Jack's baby blessing (Jared and Jenny's new beautiful baby boy) in Salt Lake and then headed for St. George...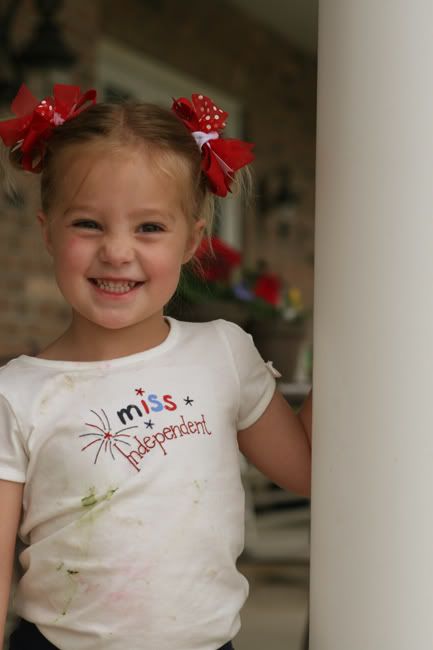 Grandma bought the kids matching outfits. I love that Chloe's shirt
says "Miss Independent", it really does sum her up!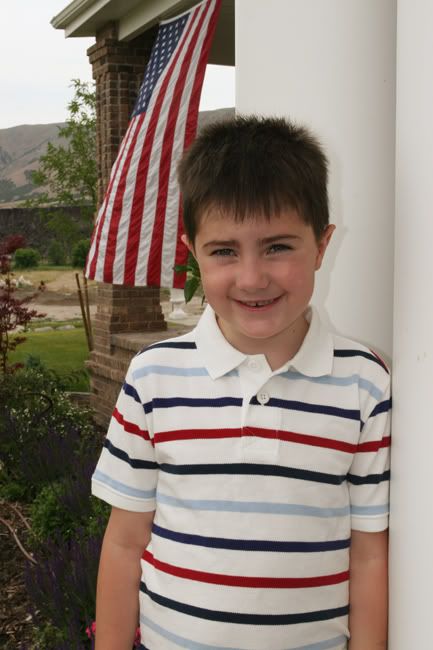 This is one of my favorite pictures, my darling boy with the flag blowing in the background.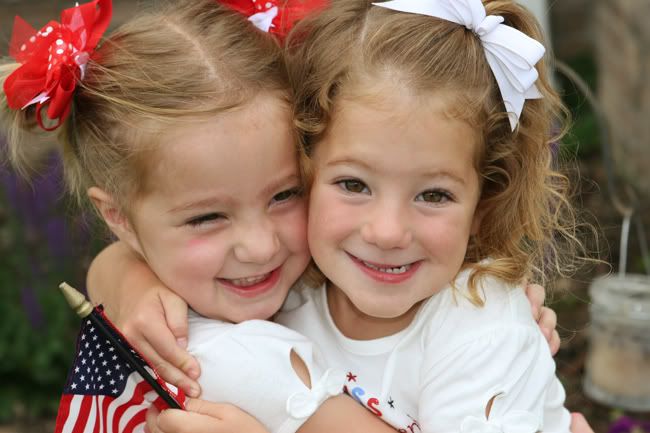 Chloe and her cousin Paris LoVe each other!!!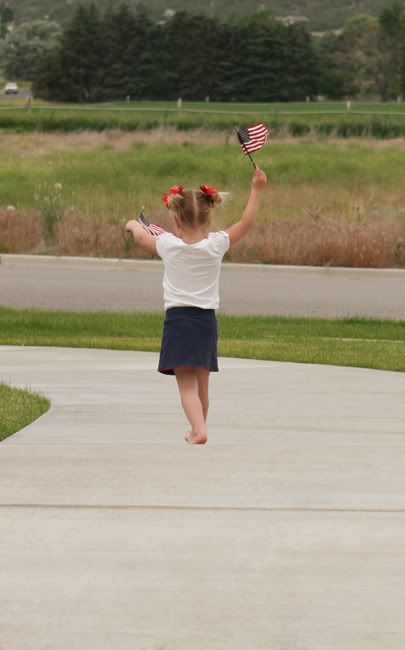 Let freedom ring!

Grandma has crafts every year , this year the kids made their
own stepping stones! They look great in our flower bead!
Chloe could've done this all day! Jewels and dirt~ perfect combo!


Man was it hot, one day it got up to at least 110!!! But, we had so much fun, we swam everyday and Chloe is learning to swim without a life vest and is doing great. We went to the Sound of Music at Tuacan, did some shopping, took the kids to the animal museum, the boys went dirt biking again (first time for Parker in sand), went to Neilsen's Frozen Custard (twice), drove around and showed the kids where we lived, played games, and enjoyed so much being together with Parker's family. We had an amazing time and I'm looking forward to getting back down there soon.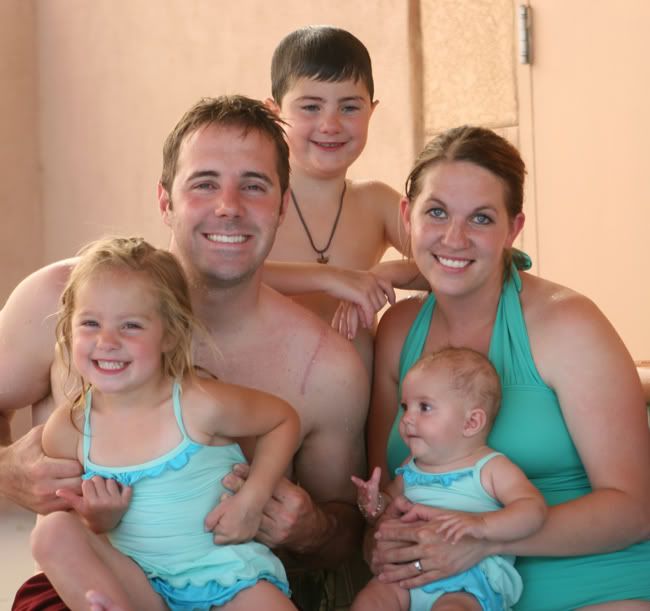 We had a wonderful time in St.George! Our favorite part was being together and
being with Parker's family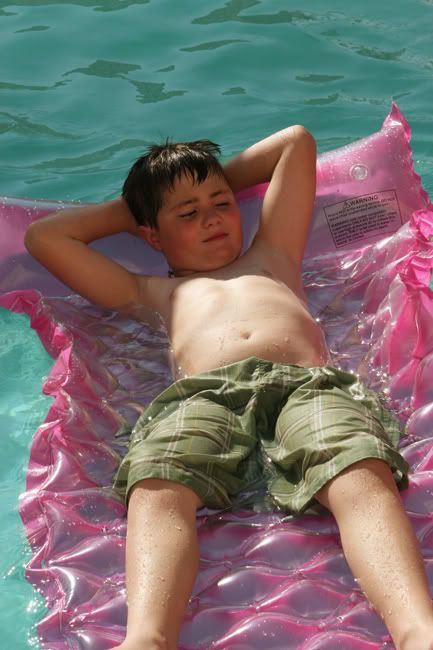 Relaxin' Jackson!
Ella LoVeS the water!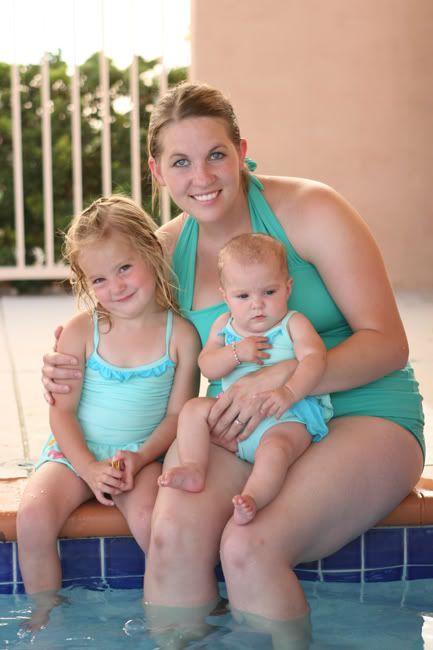 I had to have a picture of my girls in their matching swimsuits!!!
Jenny and Ava!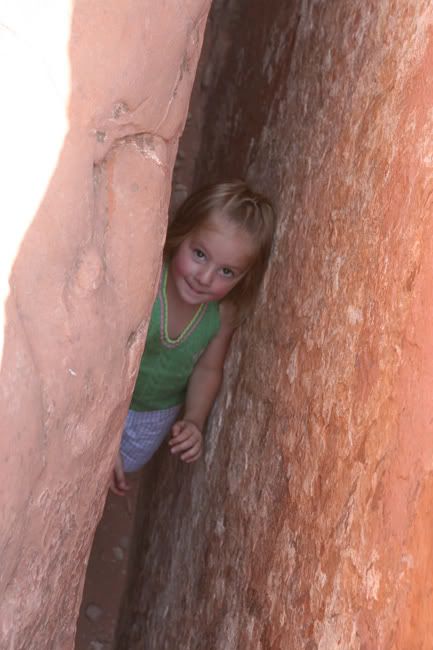 Parker took us to hike the crack, the kids loved it.
They hiked up it and then back down.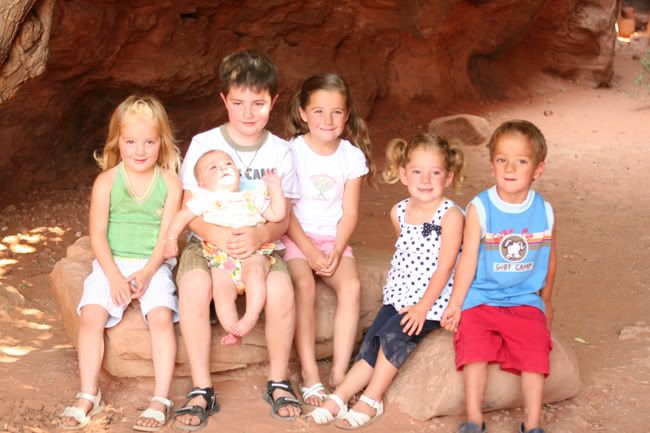 COUSIN'S!!!