Thursday, November 20, 2008
I have been really excited for this movie to come out, but I wasn't really wanting to buy tickets in advance and I was good with waiting for a couple of weeks and letting it die down a little. That is, until my Dad called me Monday night and told me that he had special Premiere tickets for Thursday (tonight) and that we'd get to see it before it opened to the public...then I was EXCITED! My parents and Megan were unable to go because Meg had a soccer game, so we invited Jared and Jenny to go. Scott and Chelsey came and also brought a friend. I went in with average expectations knowing that I loved the book and my imagination was perfect for me...I LOVED THE MOVIE! This is one that I would go back and see again in the theatre! It far exceeded my expectations!!! The cast was great, and I even liked "Edward" better than I thought I would. This is a definite must see for all who are Twilight fans! I loved, loved, loved it! Thanks Dad for the awesome tickets! The only thing that would've made it better would've been if you and Mom could have been there!


Sunday, November 9, 2008
I love this picture of Jackson! He has so much personality!
Jackson has been playing Jr. Jazz and he had his last basketball game last week. He has had so much fun learning how to play and got better with each game. It's been fun for me because growing up I loved basketball, in fact when I was 12 my goal was to start the women's NBA and be 6 feet tall, luckily we can change our goals, especially those that are impossible to reach (I'm pushing 5' 5"). I love watching him play sports...it's so fun, and brings back so many wonderful childhood memories!!!
Jackson got so much better each game!
GO TEAM!!!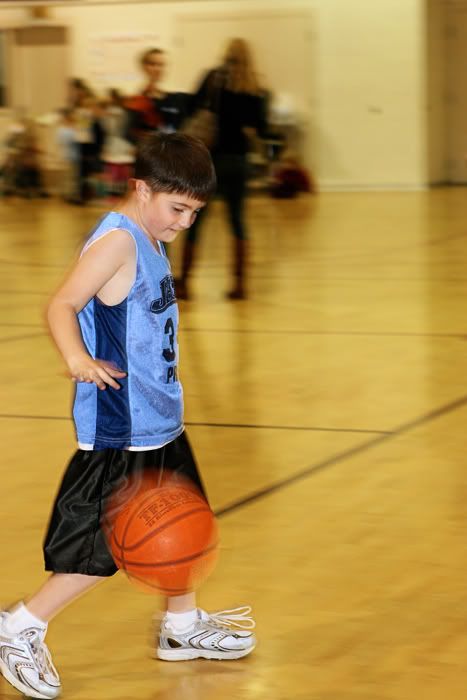 Jacks, we're so proud of you!